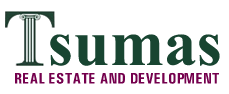 Harry M. Tsumas
Broker
NC License #190677
Email Harry

Harry M. Tsumas, managing partner and owner of Tsumas Real Estate and Development, has been associated with the company since 1996. He is a graduate of East Carolina University with a B. S. Degree in Industrial Technology.

Harry has over 25 years experience in the industry and has completed many projects in the area. Commercial Development projects include: Lake Norman Industrial Park, South East Industrial Park, East Iredell Industrial Park, Morlake Executive Suites, and Morrison Executive Suites. Residential projects include: Mulberry Commons, Beverly Heights and Magnolia Glen. Other aspects of Harry's expertise include: working with distressed properties and clients, securing capital for investment properties, and finding properties for clients needing income.


Tommy R. Chapman
Broker
NC License #199769
Email Tommy

A native of Iredell County, Tommy Ray received an Associates Degree in Business Administration from CVCC in Hickory NC. Upon graduation, he returned to his family's business Chapman's Travelers Service. In 1988, Tommy Ray started a second business, Tray Transport, an expedited freight service. Both businesses are still going strong and understand the importance of quality customer service.

Tommy Ray has been a real estate broker and associated with the Tsumas Family since 2002. Tommy Ray believes that "listening rather than talking" is the most important thing in helping a client with their Real Estate needs. "It's the best way to understand what their needs are." Tommy Ray looks forward to putting a broad range of business background to work for all Tsumas Real Estate clients.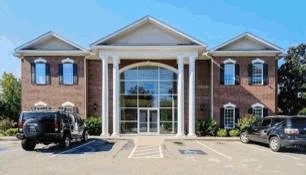 Contact Information
Phone: (704) 873-7000
Email: Info@TsumasRealEstate.com
Mailing Address:
P.O. Box 951
Statesville, NC 28687
Physical Address:
108 Gateway Blvd
Suite 104
Mooresville, NC 28117